Eviction Rescue For Full Service Clients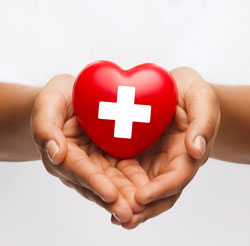 When you hire Henry Property Management to handle the daily management of your property, we carefully screen Tenants by using our proprietary screening tool to minimize the likelihood of evictions; however, sometimes unexpected events occur and an eviction is necessary. Every Owner's worst nightmare is what to do if the Tenant does not pay their rent or breaches their lease. This proprietary screening tool was developed exclusively by Henry Property Management and has reduced our evictions to less than 1% per year. Remember, our motto is "NO PAY, NO STAY".
How much will an eviction cost me?
Owners are already losing money from unpaid rent so let us take care of the eviction process. With our Full Service Management, we will engage an attorney on your behalf to begin the eviction process. Henry Property Management has negotiated discounted attorney fees for our Full Service Management clients. Call our office for details.
Post eviction property repairs
We will provide you with a complimentary inspection of the property detailing what work needs to be completed before the next tenancy. Coordinating all the turnover repairs and cleaning is part of the services covered in our Full-Service Property Management Agreement. We work closely with local, professional contractors who offer us priority scheduling at competitive rates.
Contact us to find your next Tenant or to discuss any of the following services:
Evicting the current tenant
Preparing the property for the next occupant
Marketing the property
Finding, screening and leasing to a new Tenant
Managing the Tenant and your property
Eviction Guidance for Leasing Assistance Clients
Are you an Owner currently managing your own property, but are now dealing with a Tenant who doesn't pay the rent or who has damaged your property. Evicting a Tenant can be expensive and very time consuming. Henry Property Management has experience in "rescuing" Owners from Tenants who aren't paying their rent.
At Henry Property Management, we believe "NO PAY, NO STAY"! We are here to help! Although we are not able to handle an eviction for our Leasing Assistance Program, we are still here for you. For a small admin fee, Henry Property Management will provide a guide as to what paperwork is needed to get the eviction process started and how to send the paperwork to an attorney who will handle the eviction. Call our office for details.
Cary Landlord Eviction Advice No Pay -- No Stay