Apex Property Management
Specializing in residential rental properties in Cary, Apex, Holly Springs, Morrisville, Raleigh and surrounding areas of Wake County North Carolina.
Why Work with Henry Property Management
Your Choice for Rental Homes in Wake County! We specialize in residential rental properties in Cary, Apex, Holly Springs, Morrisville, Raleigh and the Southern Wake County area of North Carolina. Henry Property Management, LLC is a full service property management and leasing company. We specialize in residential property management and have over 30 years experience. By focusing on residential properties, our professional and caring staff possess the knowledge and expertise to ensure that you and your property are our first priority.
Apex Property Management Services
Our full service management includes:
Establishing a Fair Market Value for the property
Advertising on our website and through other means
Showing the property by appointment
Professional screening of applicants including: acquiring a credit report, reference check, residence history and employment verification, criminal background checks
Negotiation of lease terms
Drafting of rental contract(s)
Completion of move-in inspection prior to occupancy
Collection of security deposits, pet fees, monthly rents, and any other fees due
Handling maintenance calls (with no markup fees to owner)
Monthly statements with copies of all invoices paid
Year end statements
Inquire About Our Services
We do not accept Section 8 vouchers and generally require a 12 month lease.
Get your FREE Rental Analysis by filling out the form at the top of the page.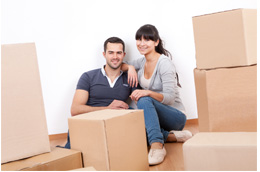 FREE Tenant Screening from Henry Property Management
We believe in providing value for our clients and until we work together for full service management, screen a tenant today on us.
Screen A Tenant
Areas We Service